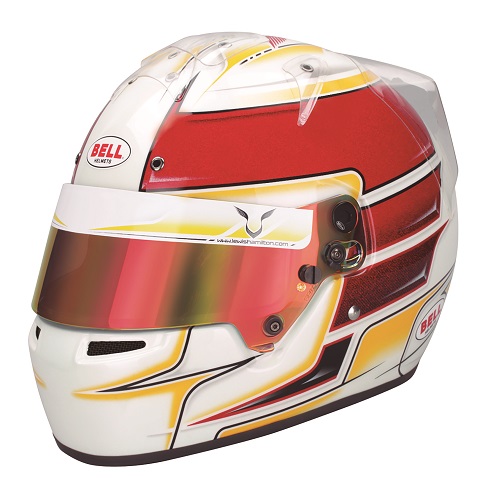 Kc7 Cmr LH Edition
CMR 2016
(cod.131103) € 750,00 + tax
Lewis Hamilton Special Edition. Comes with red mirrored visor, rear and upper spoilers and helmet bag.
Cutting-edge design developed from the new Hp7 model but adapted for specific use for children and teenagers under fifteen. The Kc7-Cmr helmet is specifically designed for children and teenagers. Helmets with CMR homologation are strongly recommended for all kart drivers and are mandatory from 01/01/2010 for all drivers under 15 years old.

Also available in the new Carbon version, in White , and in the brand new colors, Champion Blue, Champion Pink, Champion Orange, Champion Green.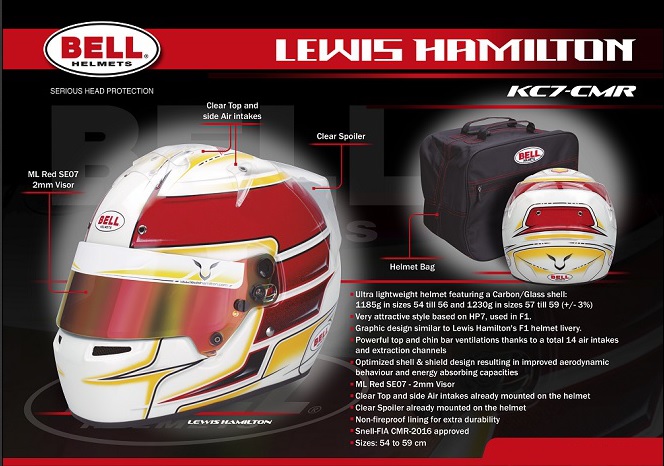 ---