BELL INTERCOM
ULTRA DIGITAL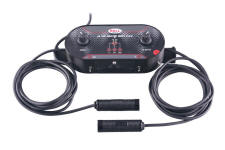 Specifics

Noise canceling filter.
Individual volume control.
Fixing system on the rollbar.
Bluetooth connection.
WiFi connection.
Slot for internal 9 volt battery.
Camera car audio input.
Possibility of direct 12 volt battery power supply.
€ 330,00 + tax
BELL
CUFFIE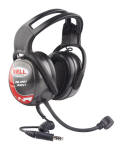 Specifics

Designed for maximum comfort.
Noise Canceling Headphones and Microphone.
Male Nexus Connector.
€ 165,00 + tax
BELL KIT RADIO
RALLY CON CUFFIE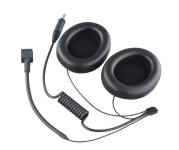 Specifics

Intercom system for Helmets jet from rally.
Output with male Connector Nexus compatible with the Peltor - Sparco intercom system.
Ear muffs and microphone with cancellation of external noise.
€ 145,00 + tax