Helmet Kits: Earphones, Microphones
---
---
---
Adaptors
---
---
---
Radio Accessories
---
---
Intercoms
---
SPARCO
IS - 110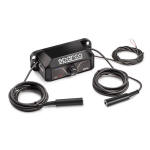 Specifics

Driver / navigator connection control unit.
9V power supply with battery and 12V via cable included.
Ergonomic box for fixing to roll bar with vibration absorption system.
Pilot / central navigator volume adjustment. Led ON / OFF Connectors high quality 6.3mm
€ 81,00 + tax
SPARCO
IS - 140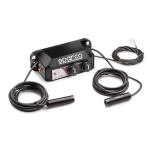 Specifics

Independent volume adjustment between pilot and co-driver.
Case designed to facilitate rollbar and panel mounting.
Nexus connectors of female military derivation.
Wiring integrated into the case to guarantee resistance over time.
Powered by 9v battery.
PP3 (not supplied) or 12v car battery (integrated cable).
3 noise filters combined with 2 Amplification settings allow a total of 6 calibrations of electronics.
Specially designed for Sparco Helmets but fully compatible with the popular models on the market.
Automatic switch on when the navigator helmet is inserted.
Led ON / OFF. 3.5mm connector for phone (I-Phone, Black Berry, Nokia, Samsung). RCA audio output for car camera.
€ 209,00 + tax
SPARCO
IS - 150 BT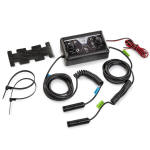 Specifics

Digital intercom unit with digital noise cancellation, adjustable through different presets.
Connection with mobile devices via Bluetooth "Race" mode to disable the connection with mobile devices under special test.
RCA output for car camera. Independent volume adjustment between pilot and navigator.
Military-derived Nexus connectors.
€ 395,00 + tax
SPARCO
HEAD NX1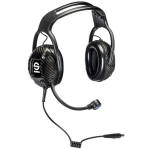 Specifics

Headphone designed for road sections open to traffic (rally / regularity)
Cups with high noise reduction.
Adjustable microphone.
Connection through coiled cable and Connector.
Nexus / Peltor plug
€ 202,00 + tax
---
---
Verbacom
---
---