Arai Sk6
KART Series

K2020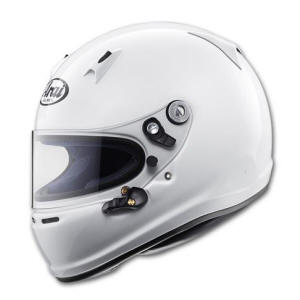 Kart Adults
€ 572,00 + tax
The Arai SK-6 helmet is based on the Auto Arai GP-6S, but has been specially developed for kart racing. It has a wider opening of the visor, essential in karting. The outer shell in CLC features large ventilation ducts and offers an improved visor closure system. The SK6 helmet is part of the "Car GP6 Series", created following the criteria of the Arai Global Safety Concept philosophy, this helmet guarantees maximum levels of safety and comfort. Arai SK6 is K 2020 approved.
Arai Ck6
KART Series

CMR 2016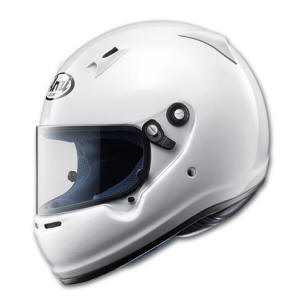 Kart - children and teenagers up to 15 years
€ 507,00 + tax
Arai, always careful to ensure maximum safety, has developed a specific helmet model that meets the requirements of the CMH regulation. The Snell-FIA CMH 2007 - Children's Motorsport Helmet- homologation was developed to ensure that children engaged in motorsport can wear a helmet that fits their physique, rather than one designed for the head (and neck) of an adult . The CK-6 model is officially updated to the latest Snell-FIA CMR 2016 homologation.